Valmet supplied prehydrolysis system started up at Thai Roong Ruang Energy Co., Ltd. in Thailand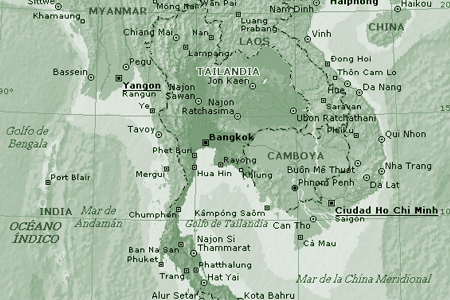 A Valmet supplied prehydrolysis system was successfully started up on August 29, 2015 at Thai Roong Ruang Energy Co., Ltd. (TRE) in Saraburi, Thailand. The system is installed as the pretreatment stage in a bioethanol production plant. The plant will have a process capacity of 1,300 tons of bagasse per year and produce 100,000 liter bioethanol annually.
Valmet supplied the prehydrolysis system to Marubeni Corporation, which operated on behalf of Tsukishima Kikai Co., Ltd. The construction of the plant has been completed by New Energy and Industrial Technology Development Organization (NEDO) and the Cane and Sugar Board (OCSB) of the Ministry of Industry of Thailand.
NEDO has stated they will demonstrate efficient bioethanol production technology from sugarcane waste (bagasse) which is generated by the sugar manufacturing process, with demonstration operations running until February 2017. In the future, their aim is to reduce greenhouse gas emissions by expanding the use of the technology in Thailand and throughout the sugarcane cultivating region of Southeast Asia.
"Valmet's know-how in pulping and bio energy has proven to be valuable in new biotechnology applications. This is an interesting project and we look forward to demonstrate, that our biomass prehydrolysis solutions are state of the art and offer the reliability and flexibility our customers need," says Rickard Andersson, Vice President Bio Technology and Environmental Systems from Valmet.
Project overview
Thailand is one of the top producers of sugarcane in the world. In order to provide a stable supply of energy, the Government of Thailand has set a policy that aims to increase bioethanol production.
When sugar is extracted from sugarcane during the sugar manufacturing process, leftover sugarcane material called bagasse is generated. Bagasse is usually used as a boiler fuel at the sugar mill. The sugar mill only requires 60-80% of the supply amount, leading to a situation where the remainder is discarded as surplus bagasse without effectively being utilized. This surplus bagasse can be used as a resource for producing bioethanol that doesn't compete with food production.