UPM sells Tilhill Forestry Limited to the BSW Timber Group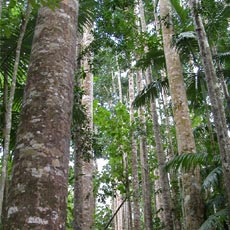 UPM has concluded the sale of 100% of its shares of Tilhill Forestry Ltd to BSW Timber Ltd in the United Kingdom. The transaction does not have an effect on the employment contracts of the employees of Tilhill Forestry.
"Despite the sale, our close relationship with Tilhill Forestry continues and the company is fully committed to supply wood and biomass for UPM Caledonian and Shotton mills in the UK," says Kurt Wurster, Vice President, RCP and CE Wood Sourcing, UPM Paper ENA.
Tilhill Forestry will continue to focus on building its core strengths of high quality forest management whilst delivering a secure and stable supply of home-grown timber to the UK market.
"This is an exciting step in the development of Tilhill Forestry. This change of ownership will allow the company to continue to grow while maintaining the professional standards that forest owners have come to expect from Tilhill," says George McRobbie, Managing Director of Tilhill Forestry.