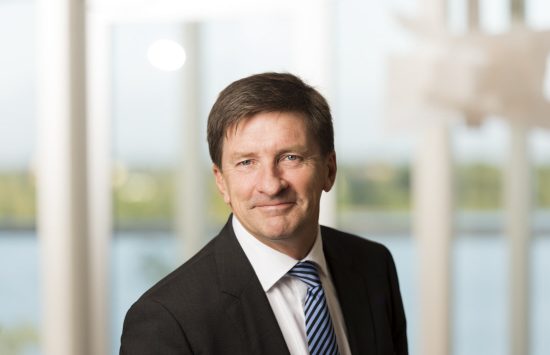 Södra reported an operating profit of SEK 1,516 million (loss: 417) for 2014. The strong results were due to positive market conditions, healthy prices for finished goods, a favourable currency situation and completed efficiency enhancements. The Board proposes to the Annual General Meeting that profits of SEK 553 million (281) be distributed to Södra's members.
"2014 was a strong year for Södra and it feels satisfying to report operating profit that improved to SEK 1.9 billion. We are well positioned for continued investment in building an even stronger and more successful Södra," says CEO Lars Idermark.
Operating profit for the last four months of 2014 totalled SEK 504 million (369).
Net sales for 2014 rose 5 percent to SEK 17.4 billion (16.6). Profit before tax increased to SEK 1,460 million (loss: 450). Earnings in 2013 were charged with restructuring costs of SEK 817 million for the closure of Södra Cell Tofte AS.
Return on capital employed was 13 percent (neg.) and the operating margin 9 percent. The equity ratio was 61 percent (59) at year-end, which means that Södra has achieved all of its financial objectives.
In 2014, Södra embarked on a period of heavy investment that will continue for several years to come. The decision to date is to invest approximately SEK 5 billion in the three pulp mills, including more than SEK 4 billion in the mill at Värö outside Varberg.
"Our aim is to create long-term, profitable growth for the Södra Group. We believe that the forest industry plays a key role in achieving a sustainable bioeconomy, and we have the courage to lead the way," says Lars Idermark.
The Board proposes to the Annual General Meeting that a profit of SEK 553 million (281) be distributed to members, comprising a dividend of 6 percent on contributed capital, totalling SEK 170 million, a dividend of 8 percent on wood deliveries, totalling SEK 323 million, and a bonus issue of SEK 60 million.
 In the picture: Lars Idermark.