Slowing demand for OCC from China will affect Western European exporters more so than those in North America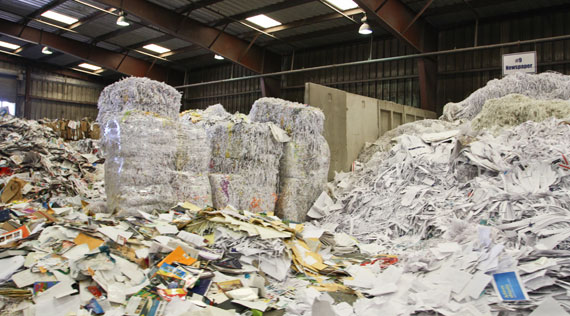 As reported from Recycling Today on the article by Joaquin Kritz Lara, one recurring theme at the 2014 edition of the European Paper Recycling Conference, held in Milan last October, was the role of export markets in influencing domestic or regional outcomes.
More specifically, speakers and attendees were keen in understanding how slower import growth from China could affect the European recovered paper balance in the future. The question of China's slowdown is one that concerns most commodity markets. But within forest products, recovered paper is arguably the segment that is affected the most, given the Asian giant's enormous weight in global trade flows of secondary fiber.
As the world's leading producer of recycled-content-based paper and board, any development affecting China's tendency to import recovered paper — be it lower demand, regulatory changes or higher collection rates — has an immediate impact on this material's usage and availability in most regions of the world. When these changes are significant, the result can be highly disruptive, highlighting the susceptibility of recovered fiber markets to sudden variations in external demand.
To illustrate the effect of external fluctuations on regional outcomes, this article discusses the medium-term outlook for the Western European OCC (old corrugated containers) market, Europe's largest recovered fiber segment and the one with the greatest reliance on overseas deliveries.