Recard: Easy Crescent revolution, simplification and energy saving
To meet the demands of the global market, in the last few years Recard has increasingly focused on developing projects to install tissue machines simply and economically.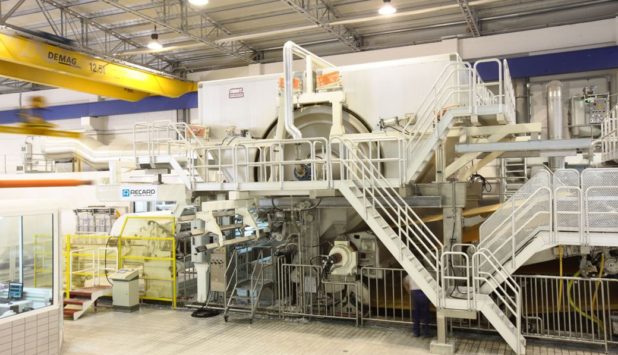 This is how the Easy Crescent was born: a machine fruit of the natural progress, in terms of technological innovation, of the experience that Recard has acquired in 54 years of business activity, with the manufacture and installation of almost 130 tissue machines throughout the 5 continents. A customized solution at a limited economic investment – also in terms of ancillary works – low energy costs, easy to install and to manage.
The Easy Crescent is designed to meet the demands of those companies approaching the field of tissue production for the first time (new investors or converters who want to begin producing paper internally), companies wishing to increase their production capacity at a reasonable investment or those who intend dedicating a machine to the production of medium-high basis weights, all the while maintaining a high level of flexibility and minimal operating costs.
Its advantages are assessed in terms of:
– Reduced investment for machines and for the necessary civil works
– Space savings: compact plant with minimal installation space required
– Simplification of civil works
– Easy installation, operation and maintenance
– Reduced energy consumption
– Operational costs reduced to a minimum
Keeping the needs of this important share of the tissue machine market in mind, Recard has designed a medium-sized plant having a good production capacity (from 40 to 90 tpd), with a maximum operating speed that does not require too many sophisticated operations. A plant that is easy to run and maintain, with strong, reliable devices, no technical compromises to reduce the price, with leading-edge technical solutions to diminish energy consumption and hence operating costs.