Port Townsend Paper plans $25 million investment in 2017
Since buying Port Townsend Paper Corp. in 2015, Crown Paper Group executives estimate that $30 million of capital has been pumped into improvement projects and another $30 million into maintenance projects.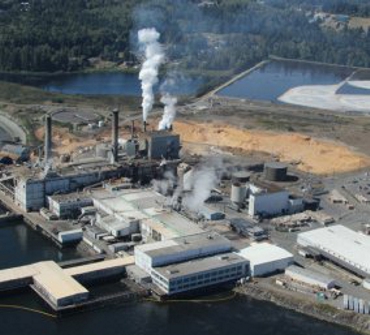 And they're not done with making changes to a business that has been the largest private employer in Jefferson County since 1928. The mill employs 280 people and most of them live in Jefferson County.
"In 2017, we plan to invest an additional $25 million in capital and maintenance upgrades and improvements," said Steve Klinger, Crown Paper Group CEO.
"In addition, we are evaluating multiple potential major upgrades for the next several years. We are committed to continually improving this mill and building its long-term value."
Two of the projects that mill owners say put the aging paper plant in a good position for the future include the completion of the Boiler Maximum Achievable Controlled Technology (MACT) compliance project, and the conversion to using compressed natural gas (CNG).
It cost the mill $3.1 million to make the conversion in the fall of 2016. The mill became the first large manufacturer in the state to switch from oil to CNG. The CNG conversion should reduce greenhouse gas emission levels by 25 percent and save on fuel costs over time.
The mill requires about five truckloads of CNG a day. Each truck holds about 355 million standard cubic feet of gas.
Future markets
For now, Port Townsend Paper Corp. sells the containerboard it produces to internal customers of Crown Corrugated Co. and Montebello Container Corp., as well as to external customers in primarily western states, Klinger said.
"These markets are growing modestly, and we expect growth to continue with upside as we increase production capacity through focused investments," Klinger said.