FSC abandons proposal of mediation involving Resolute Forest Products and asks FSC Board of Directors to take action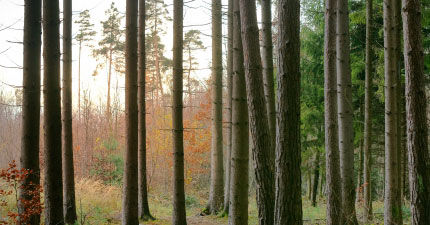 Following an unwillingness on the part of Resolute Forest Products (Resolute FP) to be involved in mediation efforts to resolve its suspended Canadian FSC certificates, the Forest Stewardship Council (FSC) has abandoned its efforts to engage Resolute FP in such a process. Rather, FSC will continue to engage many other Canadian organizations that are willing to find solutions.
In November last year, FSC proposed a mediation process to Resolute FP to help the reinstate-ment of its suspended FSC certificates in Canada. It is in this context that the Director General of FSC International, Kim Carstensen, visited Canada during the last week of January this year to hold discussions with stakeholders from all parts Canada: provincial governments, forest indus-tries, aboriginal leaders and organizations, unions and environmental NGOs
"During a meeting with Resolute FPs' CEO, there were no signs that Resolute is willing to engage in efforts to resolve the problems they pointed out so eloquently. This confirms the consistent, negative signals we are receiving from Resolute, and for this reason, FSC is abandoning the idea of a mediation process involving Resolute Forest Products," said Kim Carstensen, Director Gen-eral, FSC.
"Instead, FSC will now develop a national discussion among the many other members of FSC, who have expressed their willingness to come together to find solutions. In this setting we are con-fident that we can to address contentious issues that the Canadian boreal forest faces, specifically First Nations' rights and protection for species at risk, including woodland caribou," explained Carstensen.
FSC's proposal for mediation was received positively by all members of FSC, except Resolute Forest Products. Carstensen remains convinced that mediation would end the acrimonious rela-tionship between Resolute FP and other stakeholders, particularly environmental organizations and some First Nations. But mediation could only work if all parties were willing to engage. Unfortu-nately, with Resolute's rejection, this was no longer the case.
"Over the last months, we have repeatedly tried to open the door for constructive engagement from Resolute. Instead, Resolute has made derogative comments and attempted to instill public distrust in our system. This behaviour is contrary to what is expected from FSC's members.
"Resolute Forest Products' attitude and unwillingness to engage in finding a solution to problems it raised will be presented to the Board of FSC International at its next meeting in March this year. The Board will be asked to consider Resolute Forest Products destitution as a member of FSC, or whether there are other means in FSC's statutes of making it clear that FSC does formally require from its members to share the same values of cooperation and constructive engagement that the FSC system is built on," explained Carstensen.