Fortress Paper: Hemicellulose separation project at its dissolving pulp mill
Fortress Paper Ltd. announced a strategic supplement to the birch usage project (the "Birch Project") at the Fortress Specialty Cellulose Mill in Thurso, Quebec, Canada, aimed at extracting hemicellulose from underutilized species such as birch (the " Hemicellulose Project").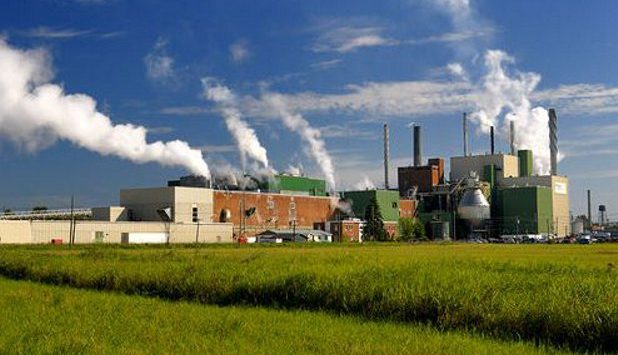 The Hemicellulose Project will allow the company to advance its research and development in hemicellulose derivative products. Hemicellulose is a cellulosic sugar, which when extracted and processed, has high value-added by-product potential such as for biofuel and biomaterial feedstock.
Fortress anticipates that its development in hemicellulose products will provide it with an opportunity to enter the growing renewable raw materials market.
As part of the Hemicellulose Project, Fortress plans to install a new accumulator at the Specialty Cellulose Mill which will allow for the collection of hydrolysate. By separating the hydrolysate from the liquor stream it can be further processed to produce a number of bio-products, including xylose and furfural. Currently, the hydrolysate is neutralized and mixed with weak black liquor, sent to the evaporators and then fired in the recovery boilers. If the hydrolysate is removed from the liquor cycle and processed separately it will offload the evaporators and recovery boilers. It is expected that by offloading the evaporators and recovery boilers, the Specialty Cellulose Mill will able to utilize more of its incremental digester capacity.
The Birch Project and Hemicellulose Project are expected to cost approximately $23.4 million in aggregate, of which $3.65 million is in respect of the Hemicellulose Project.
The Ministry about the project of Fortress Paper
The Ministry of Forests, Wildlife, and Parks of Québec (the "Ministry") has agreed to assist with funding the projects. The Ministry has committed to provide Fortress Paper with a $2.5 million non-repayable contribution from the budgetary measure for innovation announced in the 2016-2017 Québec budget to support the forestry industry. As well, the Low Quality Hardwood Consumption Program has committed to provide an additional $1 million non-repayable contribution to assist with funding the projects. The Company expects to finance the remainder of the Hemicellulose Project's total cost with cash on hand.
Yvon Pelletier, President and Chief Executive Officer of Fortress Paper, commented: "Extracting hemicellulose is the first step to entering the emerging renewable raw materials space which is an appealing new market opportunity with significant upside potential. The two planned projects at the Fortress Specialty Cellulose Mill demonstrate our continued commitment to developing new revenue streams that increase long-term shareholder value. Fortress Paper would like to thank the Provincial Government of Québec for their support in the projects."