Fabio Perini solutions to guarantee operational continuity in times of Coronavirus
Augmented reality, a team of online experts, and the Tissue Performance Center for real time monitoring and technical support to the lines.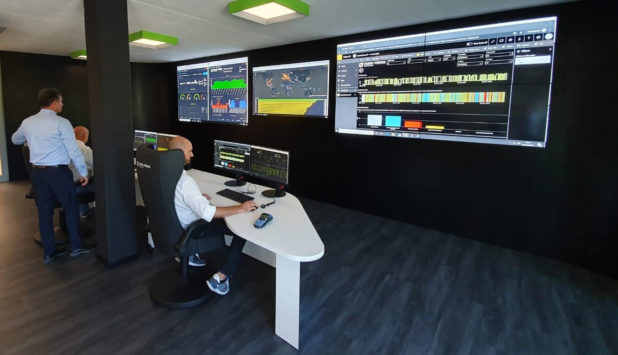 The power of technology and human ingenuity allows solving problems thousands of kilometers away, without moving engineers nor tools, with the recourse to remote assistance and augmented reality. Fabio Perini has been working for a long time at solutions for remote and real time assistance to monitor information about the status of the lines, as well as for intervening in a punctual, timely manner. These solutions are proving particularly effective in circumstances like the present one.
"In these days of emergency, – Oswaldo Cruz Junior, Fabio Perini S.p.A. CEO, comments – Fabio Perini is able to offer concrete and effective support to its customers, to guarantee their operational continuity: we have in place already an outstanding infrastructure for remote connectivity and we can count on our global presence and on the know-how of all our teams around the world".
The Tissue Performance Center is a state-of-the-art technological environment where experienced technicians, with the support of the company's data scientists, continuously collect and analyze customer data to provide information on the status of their machines and suggest improvements to maximize the Overall Equipment Effectiveness (OEE) of their production lines.
A direct connection to the customers' machines makes the Tissue Performance Center's work proactive by predicting potential downtime. Thanks to the visualization of the operating parameters, the online team of experts provides an assessment of the health status of the lines and highlights any anomalies. Periodically, the customer also receives a "medical record" on the production status of the connected lines and identifies, together with Fabio Perini's converting experts, what improvements can be implemented.
"At Fabio Perini we have more than 10 people who provide assistance to over 60 customers who are sharing with us the data of 1000 machines – Gianfranco Agnusdei, Fabio Perini S.p.A. Global Customer Service Director, comments – Whenever we find anomalies, we immediately contact our customers, help them identify the causes, find appropriate solutions and thus reduce costly downtime. In the future we could also offer a predictive maintenance service: this will allow us to anticipate and thus further improve performance".
The technical support is complemented by the TeamViewer Pilot, an augmented reality technology that allows viewing machines remotely to evaluate problems and suggest appropriate solutions. Through a video streaming directly from the camera of the smartphone and tablet, in real time, Fabio Perini technicians, also through 3D markers and indications applied to the real environment, are able to observe any problem and are able to guide the customer to a complete and rapid solution of the problem, anywhere in the world.