Brazil's Klabin sees room to increase Puma wood pulp plant output
Klabin SA, Brazil's largest paper producer, has room to keep increasing output from the Puma wood pulp plant over the next few years, Chief Executive Officer Fabio Schvartsman said, addressing concerns about slowing growth.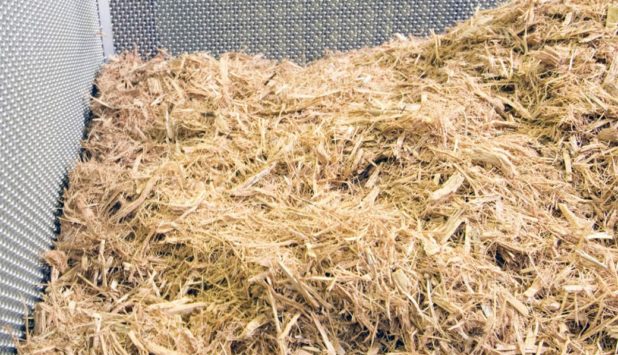 Output at Klabin doubled from 2013 levels after the 1.5-million-tonne Puma project went online this year. Schvartsman told investors at a São Paulo event that lower capital spending at Puma would open the door to more profitable operations.
"2017 is the year we're going to make money," he said. "We've been investing heavily through 2016, and now it's time to generate returns for our shareholders."
Schvartsman highlighted Klabin's expertise in food packaging, industrial bags and so-called fluff pulp used in diapers as factors, allowing the company to improve profitability without gaining scale through big takeovers.
His comments reflect a transition in Brazil's paper and pulp market as weaker global prices and the end of several massive new expansions have put pressure on companies to cut costs or expand and gain pricing power through mergers and acquisitions.
Schvartsman reiterated that Klabin was not seeking to merge with major rivals, although he did not rule out an eventual role in industry consolidation.
"A few small acquisitions are natural in the years ahead … but Klabin will only make a more significant move if there is a structural market change under way," he said.
Analysts have questioned where Klabin's revenue growth would come from without any major expansions in the pipeline.
Preferred shares of Klabin were up 0.4 percent at 2.75 reais.
Schvartsman said the startup of Puma in March had opened an entirely new channel for sales through market pulp, unlike competitors such as Eldorado Brasil SA and Fibria SA that rely entirely on the fickle wood pulp market.
"These other companies end up forced to consolidate the market to generate value for shareholders," Schvartsman said. "The difference in our case is that pulp is a source of revenue to fund our future growth."
However, the economic outlook in Brazil and the world will have to improve substantially before Klabin invests in another major expansion, Schvartsman said.
In the meantime, it will take little or no additional investment in Puma to expand its capacity beyond even the most optimistic initial estimates, he said. He declined to discuss numbers until production has ramped up entirely.