ANDRITZ reports favorable 2014 business year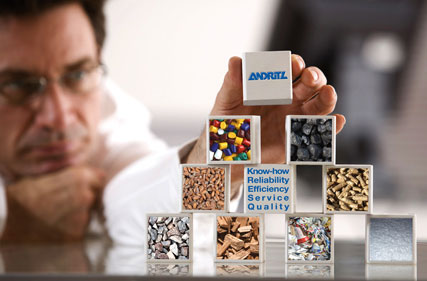 In 2014, international technology Group ANDRITZ improved all financial key figures compared to the previous year:
– Sales amounted to 5,859.3 million euros (MEUR) and were thus 2.6% higher than in the previous year (2013: 5,710.8 MEUR).
– Order intake increased by 8.7%, reaching an all-time high of 6,101.0 MEUR (2013: 5,611.0 MEUR). This positive development is attributable to the PULP & PAPER and METALS business areas.
– The order backlog at the end of 2014 amounted to 7,510.6 MEUR (+1.7% compared to the end of 2013: 7,388.5 MEUR) and thus also reached a new record high.
– At 379.5 MEUR, the EBITA was well above the very low level of the previous year, which was impacted negatively by additional costs in the PULP & PAPER and SEPARATION business areas (+131.3% versus 2013: 164.1 MEUR). The EBITA margin also increased substantially to 6.5% (2013: 2.9%).
– Net income increased to 210.0 MEUR (2013: 53.2 MEUR).
– The net worth position and capital structure as of December 31, 2014 remained solid. Total assets amounted to 5,967.6 MEUR (December 31, 2013: 5,571.4 MEUR) and the equity ratio to 17.0% (Decem-ber 31, 2013: 16.7%). Liquid funds reached 1,701.6 MEUR (end of 2013: 1,517.0 MEUR) and net liquidity amounted to 1,065.1 MEUR (end of 2013: 893.1 MEUR).
– At the Annual General Meeting on March 26, 2015, the Executive Board will propose a dividend increase to 1.00 EUR per share for the 2014 business year (2013: 0.50 EUR).
Wolfgang Leitner, President and CEO of ANDRITZ AG, on the outlook for the 2015 business year: "From today's perspective, no substantial change is expected in project activity in the markets served by ANDRITZ compared to the satisfactory level of 2014. The market environment is still challenging, which is why we will continue with our measures to further enhance competitiveness and profitability this year."
On the basis of these expectations and the order backlog at the end of 2014, ANDRITZ expects a slight sales increase in 2015 as well as an improvement in net income compared to 2014.