ANDRITZ pulp drying line at ALTRI Celbi, Portugal, achieves new production world record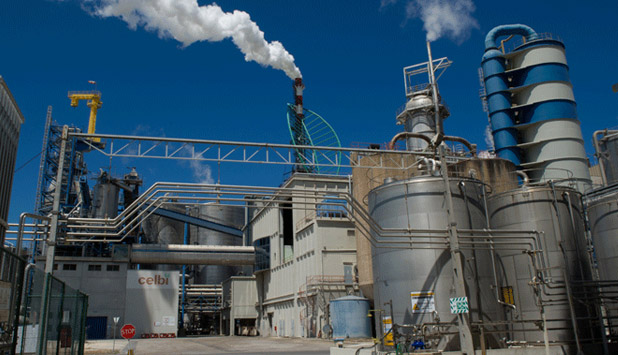 Following successful modernization of the bleached eucalyptus kraft pulp drying line by ANDRITZ, Portuguese pulp producer Celbi set an outstanding production world record of 2,456 admt/d at its Leirosa mill, Portugal, on March 23, 2019.
In terms of specific drying capacity, Celbi thus achieved 503.3 tons per day and meter of working width on the ANDRITZ drying plant of 4.88 meters sheet width. Based on these results, it would be possible to produce more than 5,000 admt/d on a single line with a 10-meter working width. This would mean an annual drying plant capacity of more than 1.5 million tons on one single line.
Celbi was started up successfully after extensive reconstruction in 2015 and has achieved several production records since then. This impressive performance was enabled by ANDRITZ's leading and proven pulp drying technology, including the ANDRITZ Twin Wire Former and shoe press equipment, once again confirming ANDRITZ's foremost position in delivery of new, complete plants as well as modernization of existing pulp drying plants.
About Celbi
Celbi is one of the most efficient global producers of eucalyptus pulp, with an installed production capacity of 790,000 admt/y, and is recognized worldwide for its high-quality products and excellent customer service.