Acadian Timber Corp. reports First Quarter results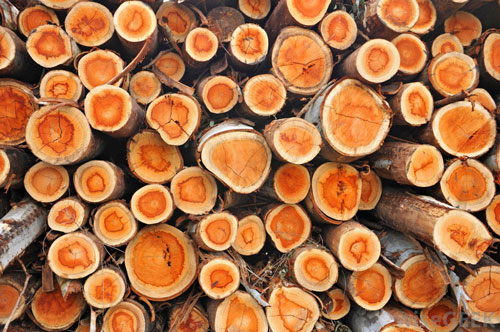 Acadian Timber Corp.  reported financial and operating results for the three months ended March 28, 2015. "Acadian generated strong free cash flow during the first quarter pushing the payout ratio down to 50%", said Reid Carter, Chief Executive Officer of Acadian. "Log prices were favorable and our operations benefited from good winter operating conditions that extended through the end of the quarter."For the first quarter, Acadian generated net sales of $24.7 million on sales volume of 348 thousand m3 which represents a $3.4 million, or 16%, increase in net sales compared to the same period in 2014. The improved performance was driven primarily by a 14% increase in weighted average log selling prices reflecting continued strong market demand along with the positive impact of the strengthening of the U.S. dollar and a higher proportion of hardwood sawtimber in the sales mix.
Adjusted EBITDA of $8.8 million for the first quarter was $2.1 million higher than in the first quarter of 2014, while Adjusted EBITDA margin increased to 35% from 32% in the same period of last year.
This news release makes reference to Adjusted EBITDA and Free Cash Flow which are key performance measures in evaluating Acadian's operations and are important in enhancing investors' understanding of Acadian's operating performance. Acadian's management defines Adjusted EBITDA as earnings before interest, taxes, fair value adjustments, recovery of or impairment of land and roads, unrealized exchange gain/loss on debt, depreciation and amortization and Free Cash Flow as Adjusted EBITDA less interest paid, current income tax expense, additions to, and gains from the sale of, fixed assets plus losses on, and proceeds from, the sale of fixed assets. As these performance measures do not have standardized meanings prescribed by International Financial Reporting Standards ("IFRS"), they may not be comparable to similar measures presented by other companies. As a result, we have provided in this news release reconciliations of net income, as determined in accordance with IFRS, to Adjusted EBITDA and Free Cash Flow.
Acadian's manager continued to actively pursue business development opportunities in the U.S., Australasia and South America in support of Acadian's global growth strategy. Transaction activity increased in all of these markets and the manager continued to work on several opportunities in the U.S., Brazil, Chile, Uruguay and New Zealand during the first quarter. We are optimistic that Acadian will be in a position to participate in attractive opportunities during 2015.
Management Team Changes
Effective May 1, 2015, Mark Bishop will become President and Chief Executive Officer of Acadian, replacing Reid Carter who will be stepping down after nine years at the post. Mr. Bishop brings over 25 years of forest industry experience to the position including the last seven years with Brookfield Asset Management ("Brookfield"), Acadian's manager. Prior to joining Brookfield, Mr. Bishop was a top‐ranked paper and forest products research analyst and held various forest industry operating and financial positions with large paper and forest product companies.
In addition to his new role with Acadian, Mr. Bishop will continue to lead Brookfield's timberland business development activities outside of North America. Mr. Carter will continue to lead Brookfield's timberlands platform and intends to remain on Acadian's Board.