TM Systems – key supplier in the world's biggest pulp mill project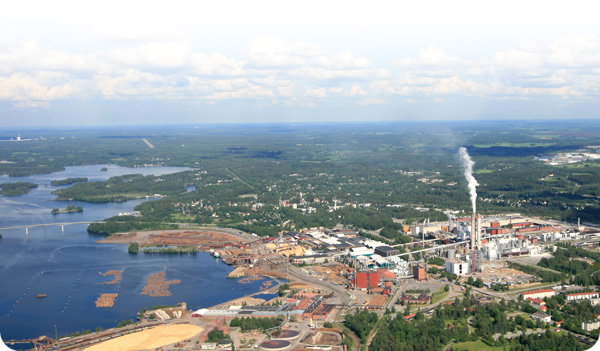 TM Systems is a key supplier in the world's largest pulp mill project in OKI Pulp & Paper in South Sumatra, Indonesia. TM Systems delivers a mill-wide HVAC system to this massive project. OKI Pulp & Paper Mill is a part of the Asia Pulp & Paper (APP) group. In this project APP is committed to use BAT – the best available technology.
OKI Pulp Mill will produce approx. 2 million tons of pulp a year. The total investment is 2,8 billion USD.
The HVAC system delivered by TM Systems in this project covers almost 70 special rooms, all of them having exceptionally strong requirements regarding heating, cooling and humidity control. The delivery is based on a standardized modular HVAC system concept by TM Systems and it has been delivered to Sumatra in over 150 containers. During its 40 years of operation, TM Systems has made hundreds of EPC (engineering procurement contracting) deliveries all over the world. This project is one of the biggest in size.
TM Systems has made several deliveries to APP in Indonesia and in China throughout the years. For example, in 1998, TM Systems made a large delivery to APP Dagang, world's biggest paper mill at the time and, later, to Ningbo, world's largest board mill at the time. TM Systems proven ability and commitment to run large EPC projects successfully has made APP convinced that TM Systems is the best partner also in OKI, APP's flagship project of all times.
One of the main focuses of TM Systems throughout the years has been R&D especially in energy and production efficiency. In 2015, TM Systems published a study proving that the air systems delivered by TM Systems in China have increased the energy efficiency of paper manufacturing by 9%.