Northern Pulp treatment facility project registered
Northern Pulp Nova Scotia Corporation's effluent treatment facility project is now registered with Nova Scotia's Environment Department.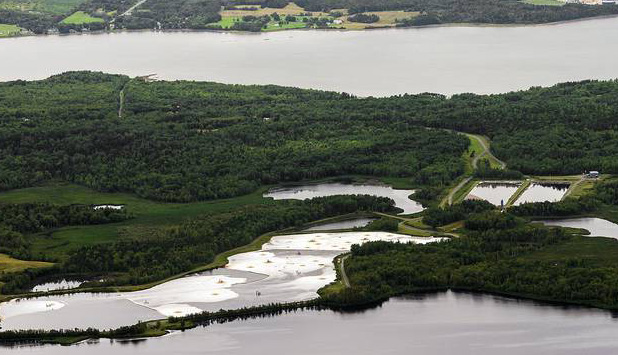 "This is a significant milestone for this project that is vital to the continued operation of Northern Pulp, anchor to Nova Scotia's forest industry," states Brian Baarda, Chief Executive Officer with Paper Excellence Canada. "An extensive amount of time, expertise and commitment has gone into the development of this modern world-class facility."
The proposal would see a new effluent treatment facility constructed on Northern Pulp property which includes a water pipe to deliver treated effluent to Caribou Harbour. Ultimately, the effluent discharge will be into the Northumberland Strait. Currently it is released into Boat Harbour and then flows out to the Northuberland Strait.
Northern Pulp has asked that the province grant a year extension to the mandated closure of the current Boat Harbour Treatment Facility. Currently legislation requires it to close by January 2020.
"We all have the same goal which is to see Boat Harbour returned to its natural state," said Bruce Chapman, General Manager with Northern Pulp Nova Scotia Corporation. "We simply need a bit more time to carry out due diligence in each phase from environmental assessment, to construction and commissioning of this new facility."