New Management Team Koerber and Koerber Tissue
Stefan Kirschke to be new Körber Chief Financial Officer.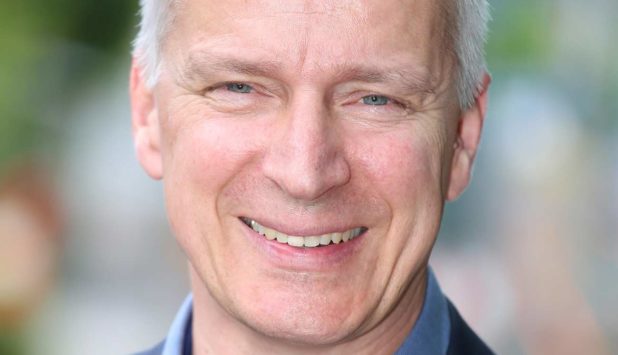 Stefan Kirschke succeeds Harald Vogelsang as Group CFO. Vogelsang left the Group on December 14, 2017, by mutual agreement. The Supervisory Board of Körber AG formally adopted this change at its meeting on December 14, 2017.
The Supervisory Board of Körber AG thus fulfilled Vogelsang's request for a premature release from his current contract, due to personal reasons.
Richard Bauer, Chairman of the Supervisory Board of Körber AG: "We are pleased that with Stefan Kirschke we were able to appoint an experienced internal finance expert to quickly fill this extremely important role within the Group. Mr. Kirschke was substantially involved in the realignment and the strong growth of the Business Area Körber Tissue in recent years. Thanks to his extensive expertise and his detailed knowledge and many years of reliable collaboration with all Business Areas, in his new role he will successfully continue the growth course of the Group together with the other members of the Group Executive Board. On behalf of the Supervisory Board, I would like to thank Mr. Vogelsang for the work he has done."
Over the last few years, Stefan Kirschke has held various leadership positions within the Körber Group. Most recently he served as CFO in the Business Area Körber Tissue. Prior to joining Körber, Kirschke worked at the auditing firm Ernst & Young and held various management positions in the field of strategic brand consulting. Stefan Kirschke has a degree in Business Management from the University of Münster.
Successor to Stefan Kirschke in the role of CEO of the Business Area Körber Tissue will be Oswaldo Cruz. Cruz joined Fabio Perini Brazil in 1994 as a Sales Manager, and was appointed as Managing Director there in 2007.
Dineo Silverio, currently Head of Sales and Customer Service with Fabio Perini Brazil, was already appointed as the successor to Oswaldo Cruz as Managing Director of the company with effect on January 1, 2018.
Together with Oswaldo Cruz, Markus Fröhlich (CFO) and Dr. Luca Frasnetti (CTO and COO as dual responsibility) will form the new management team for the Business Area Körber Tissue.
Markus Fröhlich currently serves as Director of Administration & Controlling at Fabio Perini. After earning his Master of Engineering Management degree, he began his career at Kugler-Womako, a company in the group's former paper division. In 2011, Fröhlich became an investment controller at the former Körber Process Solutions. During this time, he also took part in the Körber Finance Program. As part of this program, he worked on projects at Fabio Perini Brazil before moving to Fabio Perini in Lucca in 2015.
Dr. Luca Frasnetti currently serves as the Chief Technology Officer (CTO) at Fabio Perini in Lucca. He holds a doctorate in Electrical Engineering and has been with the Körber Group since 2014. Earlier in his career, he served as a Global Electronic Technology Leader at Whirlpool Italy and most recently as Head of Technology and R&D at the Italian subsidiary of the Candy Hoover Group.
"I'm really pleased that our long-term succession and development planning has enabled us to appoint internal experts to fill these critical positions in the Business Area Körber Tissue. With their know-how and deep understanding of this special market, we are in the best possible position for additional growth in this business division. I wish the new management team every conceivable success!" said Stefan Kirschke.