Matthews International announces acquisition of Frost Converting Systems
Matthews International Corporation has acquired Frost Converting Systems, a full-service supplier of engineered rotary dies to global brand owners and converters in more than 20 countries around the globe.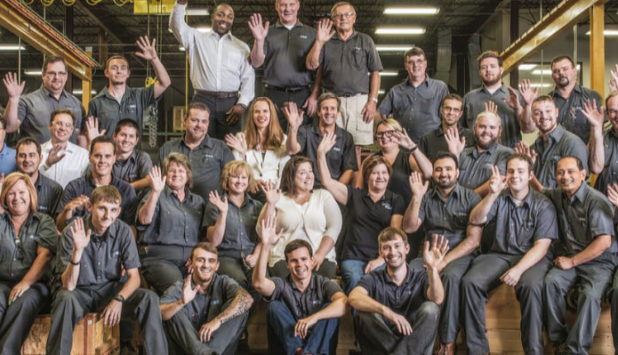 Based in Burlington, North Carolina, FROST is a leader in the design and manufacture of high-performance rotary dies for embossing, creasing and cutting of paperboard packaging and other web-fed materials. With similar expertise, common cultures and complementary capabilities, both Matthews and FROST see the acquisition as a victory for their customers, industry partners and employees.
Matthews plans to integrate FROST within its SAUERESSIG UNGRICHT business, part of its SGK Brand Solutions Segment, a leader in the delivery of brand development, activation and deployment services that help build our clients' brands and consumers' desire for them.
"Matthews is the right partner for our future," said Robert Frost, President of FROST. "We know the SAUERESSIG® and Matthews team well and have a lot of respect for their technology and their people. We look forward to leveraging the strengths of our team in support of Matthews' plan to aggressively grow the Surfaces business worldwide."
FROST's integration into the Company will bring two new product lines: rotary creasing and cutting tools, which are highly complementary to Matthews' current rotogravure, embossing, calendaring and web-handling offerings.
Furthermore, this acquisition marks the first venture into the North American market for Matthews' SAUERESSIG UNGRICHT business. With the acquisition of FROST, the Company can now better support the underserved North American tobacco packaging market, and the fast-growing, flooring, renewable energy and automotive markets. The company is also supported by the existing and experienced SAUERESSIG® packaging and tobacco business in Milwaukee, Wisconsin.
"Previously, our SAUERESSIG UNGRICHT manufacturing footprint has been limited to Europe," explains Greg Babe, Chief Technology Officer, Matthews International. "Now, with FROST and our combined expertise, we are excited to enter the North American market and to provide our global customers with new products and services."
Founded by Robert and Carla Frost in 2004, FROST started as a supplier of rotary embossing dies to paperboard packaging converters in North America. Shortly thereafter, FROST expanded its product offerings to include rotary creasing and cutting tools, as well as the reconditioning of cutting dies. Today, with more than 50 employees, the company services brand owners and converting customers in more than 20 countries around the world.