Jörgen Lindquist appointed new CFO of the Södra Group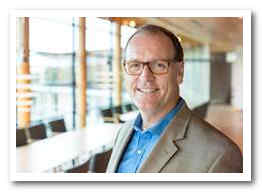 Jörgen Lindquistholds a degree in business administration, having studied at Växjö University and Lund University, and has extensive experience as a CFO and Vice President. He will be joining Södra from IKEA, where he has spent the past five years working as CFO and Acting Vice President of the company's industry division Swedspan International. Prior to this role, Lindquist was responsible for IKEA's project to establish new furniture manufacturing facilities in the U.S. He has also served as CFO and Vice President of the Axis Group and held various senior financial positions in the chemical and packaging industries.
"I look forward to starting at Södra. Södra represents many of the same values that I believe in with respect to sustainable development and corporate social responsibility, and is a well-managed forest company with an exciting journey ahead," said Lindquist.
"I am very pleased to have recruited Jörgen to Södra. His solid background and international experience will be an asset in our continued efforts to strengthen our competitiveness, growth and long-term profitability," commented President and CEO Lars Idermark.
Lindquist will succeed Carina Olson, who previously announced her decision to leave Södra to pursue new challenges. He will be based in Södra's head office in Växjö.