After only a few months of its opening, concrete results have already been realized. Gambini's Sales Director, Mr. Carlo Berti, and Technical Director Eng. Paolo Lazzareschi provide deeper insight into all the advantages of this innovative laboratory.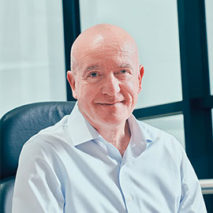 Carlo Berti tells us:
A year ago, we announced the opening of TissueHub, and it's now a well-established reality. Although we imagined the potential of this great technological laboratory, the numbers its generated are far beyond our original expectations, Numbers related to visits by existing and prospective customers who have come to test our new AirMill technology, and numbers of those who have tested new embossing solutions on the Pilot Line with the PatternLab's support. Also, numbers related to orders & projects generated after trials with our technologies. Since this past April 1st, when TissueHub was officially opened, we have had over 15 customer trials and the projects created for the company are beyond our expectations. For sure, an investment that has immediately translated into many new opportunities.
What do customers who have chosen TissueHub have in common?
In my opinion, the common thread is the desire to explore and find new solutions in the context of an advancing technological innovation which allows the use of fewer resources and a reduced environmental impact while maintaining high-quality finished products. That is a key point for our customers. This is one of the main purposes of our Research & Development department that continues to explore new paths and which last year allowed us to launch AirMill to the marketplace.
Therefore, can we say that AirMill is the real protagonist of TissueHub?
The AirMill technology is certainly very much a main area of focus for our customers but it's not the only testing that our clients require at TissueHub. Customers also choose TissueHub to develop new patterns or improve existing ones. PatternLab, a section inside TissueHub, is dedicated to the development of embossing designs and is responsible for supporting customers in all parts concerning the development of new products. Sometimes the customer brings an idea to be processed and implemented by our developers, while other times they rely on our PatternLab professionals to request the complete project from the embryonic idea stage to final pattern development. In both cases, the trials allow our customers to obtain all the technical information needed to make the right choices and obtain the best possible product to meet their needs without expecting surprises during production. That's why many customers rely on TissueHub. New products and patterns can be tested before having the machine installed. A guaranteed product that's ready to be launched on the market.
TISSUEHUB is designed for developing new solutions