The region as a whole has rich potential for growth thanks to dynamic population growth, rapid urbanisation, and rising disposable incomes in its emerging economies. Furthermore, the consumption of retail tissue in terms of kilograms per person in Asia Pacific is low. While sales of retail tissue have been stagnating in the developed markets of North America and Western Europe, where per capita consumption of retail tissue ranks amongst the highest globally, Asia Pacific which comes in second-to-last, has plenty of room for growth.
The annual consumption of retail tissue per person in Asia Pacific was 2 kg per person in 2017. This is far behind North America at 13 kg per person and significantly below Western Europe at 9 kg per person. These factors will be the driving force for Asia Pacific's retail tissue market in the near term, which is projected to grow at a volume CAGR of 5% over 2017-2022 (Graph 1). Although the retail tissue landscape in Asia Pacific has been predominantly focused on driving volume sales and expansion into rural areas, manufacturers are increasingly setting their sights on the premium market and upgrading product offerings to capture both ends of the spectrum. This is particularly so in developed economies where manufacturers still need to drive growth in a saturated market, but which holds true even
for the emerging economies due to the significant expansion of the middle-to-high income segment. As incomes rise, consumers in Asia Pacific are developing sophisticated tastes and are continually seeking a higher quality of life.
High on the list of new consumer preferences are quality products with a luxurious feel, products that add greater convenience, and products that pass stringent safety standards and are produced with environmentally sustainable practices (Graph 2).
Thicker, softer and stronger
In Asia Pacific, consumers are transitioning towards three- and four-ply tissues that are thicker, softer and stronger. Manufacturers have also added scents and moisturising lotions to existing three-ply products in an attempt to differentiate. In South Korea, Yuhan Kimberly Co Ltd enhanced its three-ply facial tissues and toilet paper with ingredients such as aloe vera and shea butter in
2015-2016. The premiumisation trend is so apparent that even mass brands and private label producers have begun to launch their own premium offerings. In Singapore, the mass-market brand Beautex sought to capture the upper segment of the market with the launch of its four-ply Ichiryu range in 2014. In 2017, the leading supermarket FairPrice expanded its private label range with the FairPrice Gold Silky Soft four-ply toilet paper to cater to the growing demand. The shift towards three and four-ply tissues is driven in part by the rising adoption of high-tech electronic bidets, which has created the need for highly absorbent yet strong toilet paper that does not tear or disintegrate upon contact with water. In South Korea, KleanNara launched the country's first four-ply toilet paper under the brand name 4-Ply Deco in 2015. This was then followed by Mirae Well Life Co Ltd's Well Thriving Home Supreme Gold range of four-ply toilet paper in June 2017. Brand owners are also using innovative approaches to solidify their premium positioning and stand out in an overcrowded marketplace. In China, Guangdong Vinda Paper Co Ltd ran a science and technology conference in 2016 to showcase its premium four-ply toilet paper, facial tissues, and paper towels made with its 4D-Deco embossing technology. The company had famed actress Lin Chi-Ling model a handmade wedding dress made from its 4D-Deco embossed tissue by acclaimed fashion designer Lan Yu, and subsequently participated in the 2017 Paris Haute Couture Fashion Week with its unique tissue wedding gowns.
Adding value through multifunctional products
Products that address the need for convenience and provide savings in time and effort hold a strong competitive advantage for the perpetually time-strapped consumers of today. One notable example is Kimberly-Clark Corp's reusable kitchen towels, which are marketed under the Scotties brand in Japan and Scott in South Korea. These durable kitchen towels can be used in lieu of washcloths as it can be washed in the washing machine and reused. These kitchen towels are resilient enough to withstand heavy-duty cleaning and are versatile enough to be used to clean all areas of the home. A further example of a multifunctional product is that of deodorising toilet paper in Japan. Daio Paper Corp, owner of Elleair, launched the Elleair Deodorant+ range of toilet paper in 2013. This product doubles up as an air freshener by infusing persimmon tannin, a natural deodoriser, into the core of the roll
to neutralise the smell of ammonia in small and enclosed bathrooms. In 2015, Nepia, owned by Oji Paper Co Ltd, followed with its own range of deodorising toilet paper which eliminates the odours of both ammonia and hydrogen sulphide through the use of plant-derived components fig and gingko biloba extract. The latest development in this space involves a collaboration between Elleair and internet retailer Lohaco at the 2017 Lohaco Exhibition, which featured a stylishly-designed set of three bathroom products including the Elleair Deodorant+ toilet paper. Products that go the extra mile will stand out from the crowd and have a compelling value proposition that justifies higher prices.
Stringent product safety standards
In response to heightened scrutiny by consumers, manufacturers have been stepping up product safety standards for paper towels, which commonly come into direct and indirect contact with food. This has resulted in a race to obtain local and international third-party safety certificates. In May 2017, Yuhan-Kimberly Co Ltd in South Korea launched paper towels that met the safety standards for food utensils. In order to promote its food-safe paper towels, Yuhan-Kimberly ran its 'Kleenex Safety Check Campaign' to educate consumers to look out for the food-safe mark on the corner of the packaging. In response, competitor Ssang Yong C&B Co Ltd launched its Codi paper towels that met the safety standards for food utensils as well. Other prominent brands in Southeast Asia have also followed suit – Pursoft has its own
food-safe paper towels, and Paseo's paper towels are touted to be free of optical brightening agents, heavy metals, certified
food-safe and compliant with US FDA standards. In China, Shandong Sun Paper Industry JSC Ltd went one step further by launching its additive-free range in 2016. The 'wutianjia' or 'additive-free' brand uses no dry or wet strengthening agents, softeners or optical brightening agents, and has secured multiple local and international safety certifications including the US FDA and EU AP food-grade certification. The brand has also been certified safe for sensitive skin by SGS. Gold Hongye Paper Group also launched its range of unbleached tissue made from wood pulp in August 2017, with US FDA and German LFGB Food Contact Grade certification. Going forward, third-party safety certifications will become a key purchasing criteria as consumer awareness rises, and many consumers will be prepared to pay a price premium for the added reassurance that products are safe to use.
Increased scrutiny of environmental practices
Over the coming years, concerns over environmental protection will place the sustainability practices of manufacturers under the spotlight and drive the growth of sustainable tissue products. In Southeast Asia particularly, which is blanketed annually by smog and haze from forest fires in Indonesia, consumers are paying greater attention to the source of retail tissue products. This will be taken up by all levels of society, from governments to manufacturers, and even retailers. In early 2017, the Singapore Environmental Council (SEC) tightened standards for the Singapore Green Label certification. Under the new certification scheme, which is one of the most stringent standards in the world, manufacturers must make full disclosure of the product's supply chain, amongst other criteria. Retailers will also play a part in enabling consumers to make informed choices. During the severe haze in 2015, major retailers in Singapore pulled products manufactured by Asia Pulp and Paper Co Ltd from shelves as the firm was suspected of being a significant contributor to the haze. Online grocery retailer, Redmart, now has a dedicated tab on its website that allows consumers to filter for paper products that have been certified by the Forest Stewardship Council (FSC).
The increased pressure from consumers, governments, and retailers will push manufacturers to attain third-party accreditation and maintain responsible forest management practices. Over the coming years, consumers will be more inclined to give their dollars to organisations that align with their personal values and causes.
Preference for alternative pulp sources
A unique feature of the Asia Pacific region, however, is a marked preference for virgin pulp over recycled pulp. Consumers remain wary about the safety of recycled pulp products due to insufficient quality control procedures or chemicals used in the treatment process. Companies have tried innovative ways of encouraging consumers to adopt recycled pulp. Sanicare, the leading retail tissue brand in the Philippines, sandwiches a layer of recycled pulp in between two layers of virgin pulp in order to reassure consumers about direct contact with the chemicals used to treat recycled pulp. Apart from improving the sustainability of the tissue itself, other companies have worked on developing eco-friendly packaging, such as Graha Kerindo Utama in Indonesia. The company's Tessa Nature brand, launched in 2017, is a range of unbleached tissue that uses biodegradable plastic packaging made from cassava flour.
The preference for virgin pulp, however, has resulted in a strong preference for alternative pulp sources as it is a sustainable alternative to recycled pulp. This includes bamboo, straw and other unconventional sources such as paper cartons. More alternatives are becoming available to consumers as manufacturers seek to capitalise on this growing trend. In Singapore, for example, three brands have begun retailing bamboo-based tissue products over the last five years. In China, Yuen Foong Yu Paper Enterprise has a facility that makes pulp from agricultural straw, which is a waste product that would otherwise have been discarded. C&S Paper Co Ltd also introduced its Clean & Soft range of unbleached tissue in 2017, which is made from straw and bamboo fibres. Another company, Shandong Tralin Paper Co Ltd, which uses straw fibres in its products, decorates its packaging with pictures of cartoon scarecrows in order to communicate its unique brand positioning to consumers. Going down the less conventional route, the Shanghai Orient Champion Group has its own series of tissue products made from recycled milk cartons.
Products made from sustainable pulp sources such as bamboo and straw command a price premium over recycled pulp products.
The preference for virgin pulp over recycled pulp ensures that products made from sustainable pulp sources will be the product of choice for environmentally-minded consumers in Asia Pacific.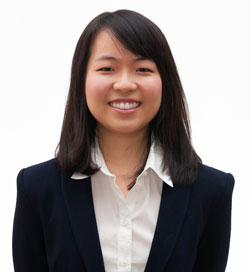 Quality, safety and sustainability are high on the agenda
Manufacturers should look to target the expanding middle-to-high income segment through high quality, value-added products that provide added comfort and convenience to consumers. At the same time, safety and sustainability certifications by the relevant professional bodies will become a key purchasing criteria due to rising awareness about product safety standards and environmental protection.
Euromonitor International is the world's leading independent provider of strategic market research