When technology meets tradition
In a constantly-changing market, it is essential to design machines offering higher, but at the same time flexible, performance capable of adapting to specific production requirements.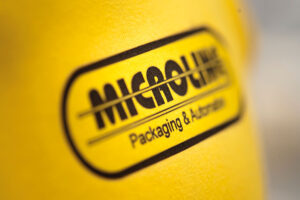 With this in mind, Microline has developed Fast Wrap 1250, the new continuous-motion bundler for AFH paper rolls. With this multi-pack bundler, the company has set its sights on flexibility and production speed: two essential features for the Tissue industry that finds itself having to pack batches of different-sized products with ever-increasing frequency. Fast Wrap 1250 can process 25 bundles per minute without compromising the quality of the products contained therein and the packaging's appearance. A feature of version 2.0 of Microline's existing range of bundlers is the extensive size range available with the possibility of performing most size changeovers directly from the control panel. Wrapping involves placing the film around the prearranged rolls, joining and subsequently sealing the edges at the top of the bag. Front and rear sealing is performed by a hot bar self-centring system (box-motion cycle) that separates the bundles. The entire packaging process is carried out without producing packaging material waste or trimmings, once again underlining Microline's corporate philosophy that has always been careful not to waste energy and raw materials. Indeed, the Bologna company has always been committed to cutting energy running costs and the quantity of packaging material utilised compared to its competitors by between 10% and 30%.
Microline solutions for the tissue sector guarantee high performance thanks to top quality machines