Maflex has provided standard turnkey operations in the past, but has since evolved to provide additional services such as: Industry 4.0 Certification; Technical Surveys; Preparation and Management of Forms and Documents; Software Integration. As an example, Maflex recently completed a project in Southern Italy. The project included a converting line for Away-From-Home product, with the flexibility to also run large diameter kitchen roll towels as a single or double pack.
Shaping technology on your goals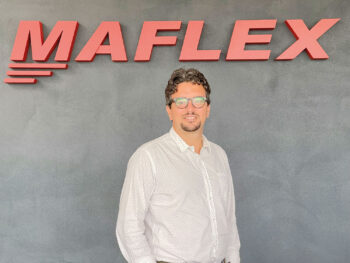 The Maflex supply consisted of Unwinder, Laminator, Rewinder, Tail Sealer, Accumulator and Log Saw. The Model HERMES AfH line combines stability, ease of use and product change flexibility. After careful analysis for the downstream equipment, a leading packaging company in the AfH sector was chosen. This was based on the merit of the company, as well as their great reliability and flexible packaging solutions.
This included packaging, case packer and palletizer. The line can produce rolls from Ø100 mm to Ø330 mm in diameter, and all product spec changes are made directly from the operator panel (including core diameter). This line can package single and double kitchen towel rolls, hardwound towels, medical rolls and many other options. Since this was a project for Southern Italy, the customer was able to benefit from two very important incentives available through the government. To provide the complete package, Maflex collaborated with an Italian firm specialized in this type of subsidized finance. This allowed the customer to receive the Southern Italy Bonus and the Industry 4.0 Bonus.