Our know how grew up also thanks to the experience in several important multinational companies in the paper and plastic sector at international level.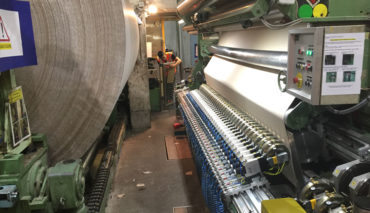 To the manufacturers of plants we can offer modern solutions that can valorize the quality of product, while to the producers of goods with already a functioning machine we can suggest modifications that can improve the slitting systems in use. Usually, the cutting area has some critical issues. First of all, the main problem could be:
long time to prepare and position the blades,
high blade usury,
waste formation,
frequent maintenance and bad quality of the cut.
The company is one of the leaders of flexible materials cutting segment
The brand of our solutions goes from the supply of simple knifeholders of our production, like the new J Series that can achieve higher cutting capacities even for strong materials and at high operating speed, to the fully automatisation of blade positioning. In case of old rewinders, for example, we can modify the wrapped cutting system, that means the web passage on multiple counterblades assembled on shaft, with a solution with independently motorized counterblades. With this solution the machine reach a higher productivity, lost time for maintenance and format change decrease, waste is reduced and sometimes removed and working is easier for the operator too, as to reduce error possibility also. In the pictures it's displayed an example of manual machine modified in 2016. An old rewinder Beloit from the '80s with manual positioning has been changed in order to make it completely automatic thanks to the supply of motorized bottom knives in the cutting area. This new solution allowed the customer to cut the paper at a speed of 2,000 m/min and to produce strips of 80 mm; this case shows that Helios is able to modify old machine that can return to original cutting efficiency and increase production.