The first pilot plant in the world on a 90-tpd tissue machine was successfully completed. The results obtained are perfectly in-line with expectations.
With its new REENERGY+ brand, EIL launches on the market a veritable revolution in the realm of energy. A revolution that can be applied to any tissue machine. In a market where energy costs and environmental constraints carry such importance, REENERGY+ is the complete solution, perfectly integrated in the production cycle.
EIL develops the entire project internally with no exclusions, relieving the customer of any burden up to the project's completion. The patented software guarantees a unique flexibility because it affords modulation and complete management of the gas turbine as well as of the entire  production, without requiring additional specialised staff and without interfering with production.
Reenergy+ will play a key role in EIL's system energy saving division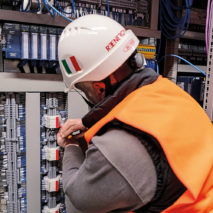 REENERGY+ is integrated as an alternative and back-up burner that combines hot air generation and the production of electricity, a process completely independent from production that can be disabled at any time without stopping the machine.
The hot air is stored and managed through a sophisticated, totally automatic system that can be modelled based on machine requirements, exploiting its potential to the fullest. The air obtained is much drier and cleaner compared to traditional combustion. Energy production comes from the OP16 gas turbine marked Opra (for plants up to 90 tons/day) and BHGE (for plants from 90 to 200 tons/day) of which EIL is world partner for the paper industry.
EIL was established in 1980 by a staff born in the paper industry. The fundamentals and the ethics of the company never changed over the years
The guaranteed benefits are:
8,500 hours per year of continuous operation;
1 annual 5-day maintenance intervention;
very low and all-inclusive maintenance costs;
from 1,750 to 16,000 Kw produced in any outside weather conditions;
50% reduction of pollutants at the end of the cycle;
10% increase in production;
enhanced paper softness;
annual TEE (energy efficiency certificate);
no noise impact;
no increase in gas consumption;
10-year warranty with no decrease in performance.
A dedicated sales network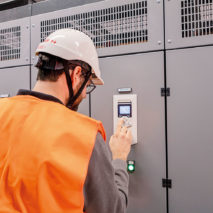 The system is monitored 24/7 by the team of specialised technicians at the EIL facilities is activated with on-site assistance in the event of failures. An internal department dedicated exclusively to REENERGY+ ensures full support in the event of problems, relieving the facility of any burden and ensuring electrothermal production 360 days a year.
And last but not least, EIL completes its services with the possibility of wholly financing the plant. After an important test period during which the related environmental, performance and flexibility assessments were performed, REENERGY+ is today marketed in every country through a dedicated sales network.
In parallel with the energy efficiency plants, EIL provided total electrification on 8 tissue machines in 2018 and in 2019 it will inaugurate an additional department dedicated to end-of-line robotic stations for converting.