Fibria and Klabin sign agreement to supply eucalyptus pulp to the global market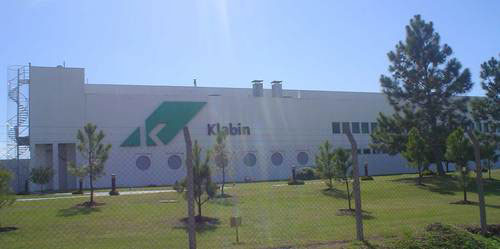 Fibria and Klabin announce that they have approved the signing of an agreement for the supply of eucalyptus pulp (hardwood) that will be produced at the new Klabin plant under construction in Ortigueira, Paraná (Puma Project). With production capacity of 1.5 million tons, which include 1.1 million tons of hardwood pulp, the plant's operational startup is expected in 2016.The agreement between the Companies establishes a firm commitment for acquisition by Fibria or its subsidiaries of a minimum of 900,000 tons per year of hardwood pulp, for exclusive sale by Fibria or its subsidiaries in countries outside South America. The additional volume produced by the new plant will be sold by Klabin directly as follows: hardwood pulp in Brazil and South America, and softwood pulp and fluff in the global market.
"The agreement between Fibria and Klabin reflects the innovative vision of both companies and creates a new benchmark in the market. This is a positive initiative for both parties, which combines logistical efficiency, strategic complementarities, synergies and the creation of shared value," says Marcelo Castelli, the CEO of Fibria. "Puma Project is Klabin's biggest investment in its 116-year history and marks the company's return to the pulp trading market. Combining Klabin's renowned forestry and industrial competency with Fibria's commercial experience in this market, in a pioneering agreement in the global pulp industry, will result in an operation that benefits both companies," points out Fabio Schvartsman, the CEO of Klabin. The agreement term is six (6) years, four (4) of which at a minimum volume of 900,000 tons and two (2) years of a gradual reduction of volume (phase out). The volumes for the fifth and sixth years shall be equivalent to 75% and 50%, respectively, of the volume delivered in the fourth year of the agreement. The sales volume envisaged in the agreement may be reduced at any time, through prior notification, by up to 250,000 tons for a possible future integration into Klabin's packaging paper. The agreement may also be renewed by mutual agreement. The selling price will be based on the average net price charged by Fibria, FOB (Free on Board) at the Port of Paranaguá in Paraná.
Puma Project
Puma Project, Klabin's new pulp plant under construction in the city of Ortigueira in the state of Paraná is the biggest investment in the company's history. At an investment of R$5.8 billion, excluding forestry assets, infrastructure improvements and taxes, the Unit will have an initial production capacity of 1.5 million tons of pulp, which include 1.1 million tons of hardwood and 400,000 tons of softwood, a portion of which will be converted into fluff (used in disposable diapers and sanitary pads). Klabin will be the first company in Brazil to produce fluff, a raw material that is currently 100% imported. The plant will be self-sufficient in energy generation, producing 270 MW, of which 150 MW will be supplied to the Brazilian electrical grid – enough to supply a city of half a million inhabitants. The new plant is planned for inauguration in early 2016.