Argentinian tissue producer Celupaper and Toscotec: six years of successful cooperation
By: Giulia Fabbri - Toscotec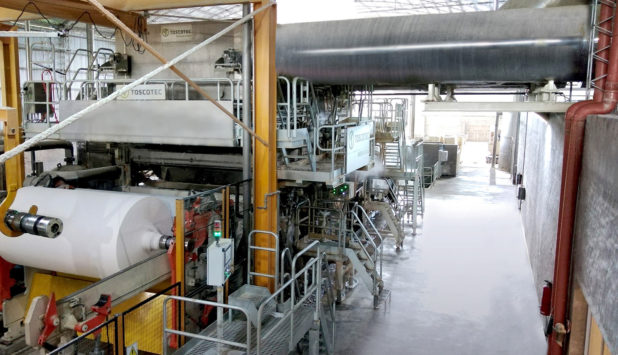 Celupaper S.A. is an Argentinian tissue manufacturer owned by Grupo Vual, a leading regional paper group who specializes in the production and marketing of pulp and tissue products, including napkins, kitchen towel and toilet paper, with an annual output of 75,000 tons. The Group is owned by the Speranza family and operates three paper mills (Jose Juan Yapur, Celupaper and Papelera Nicaragua), one pulp mill (Celulosa Alto Vale) and distribution centres in Santa Fe, Córdoba, Bahia Blanca and Buenos Aires, with over 700 staff.
In the last 6 years, Celupaper has collaborated with Italian paper machinery manufacturer Toscotec on all of its tissue machine projects. In 2015, Toscotec performed a major rebuild of its existing machine PM2. Following this rebuilding project, Celupaper installed two complete Toscotec tissue lines: a MODULO machine in 2016 (PM3) and a MODULO-PLUS machine in 2018 (PM4). On its latest investment (PM5), Celupaper made a repeat order for a MODULO-PLUS machine, currently scheduled for start-up in the second quarter of 2020. We sat down with Celupaper CEO Mario Luis Speranza to discuss their past and future projects.
Who is Celupaper S.A.?
M. L. Speranza: Celupaper is an Argentinian family business that over the years has capitalized on its own brands to accomplish significant market growth. This growth was possible thanks to the quality of our products and the end-to-end production integration driven by our continuous strive for efficiency. We have a clear mission, i.e. offering the best possible product at a fair price.
About your technological strategy: are you installing smaller tissue machines of 2,750 mm width and 1,300 m/min speed, so that you can fine-tune them to produce just one or two products each and maximise efficiency?
M. L. Speranza: Each market has its own characteristics and we have been able to understand the ever-changing characteristics of our market, which is rather demanding, and above all, we listened to our business partners who asked for high flexibility. The correct sizing of our tissue lines allows us to adjust our production to the demand of the market and to the needs of our business partners.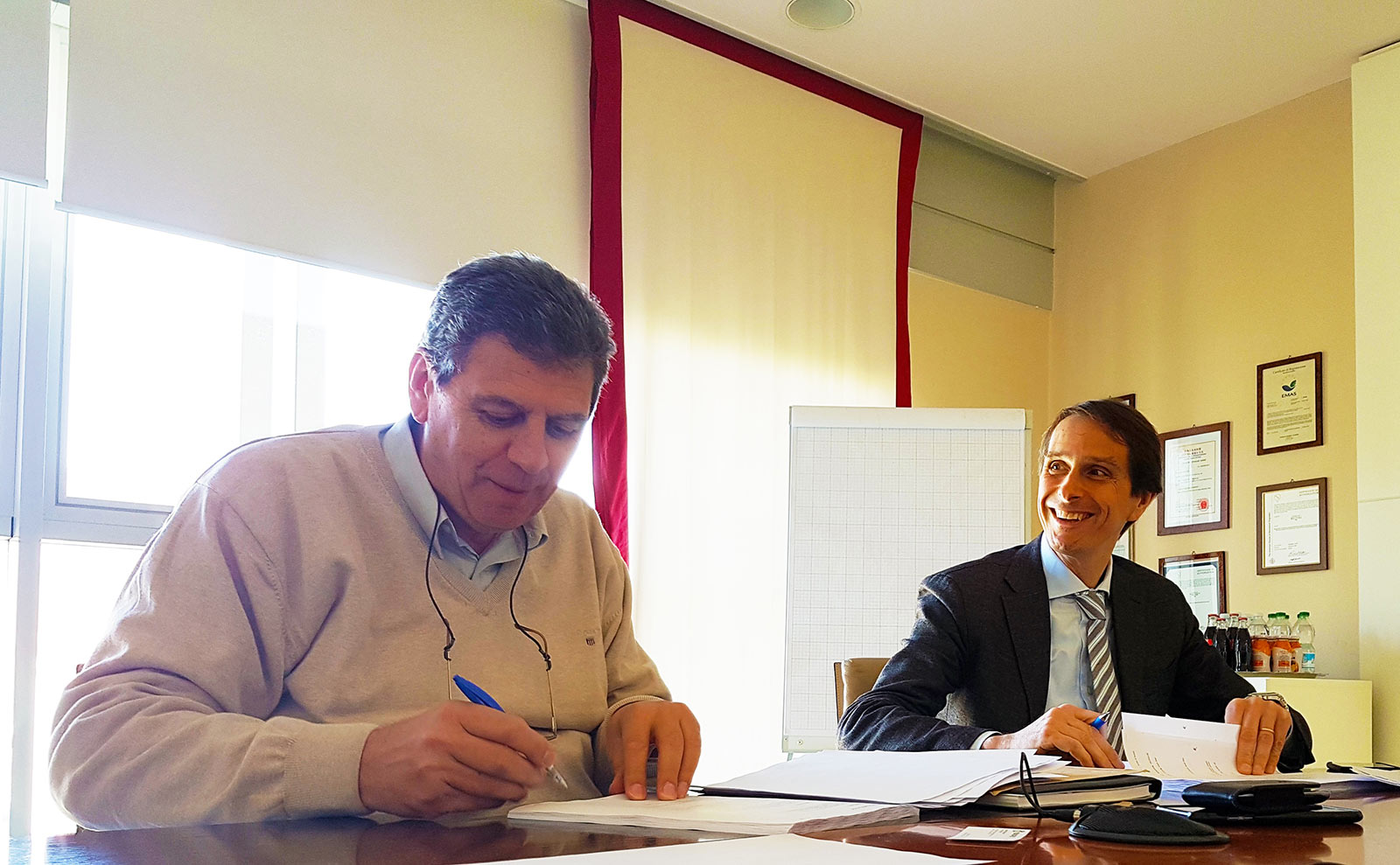 In 2016, PM3 was your first Toscotec machine. Why did you select Toscotec?
M. L. Speranza: First off, on PM2 rebuild we obtained excellent results in terms of both production efficiency and paper quality. Secondly, the strong technical support we received all along the project and PM2 successful start-up were key factors that led us to trust Toscotec. The next step we took on the PM3 project was moving to a Crescent Former tissue line. Toscotec supported us throughout the project in an exceptional way. Another very important aspect in the choice of the supplier was that PM2 specific energy consumption was very low. This enabled us to be competitive in an increasingly demanding market.
What results did you get on PM3 in terms of machine performance and energy efficiency?
M. L. Speranza: From the first parent roll, we got very good results; we immediately produced sellable tissue. It was astonishing and I believe it was the result of the excellent technical work that Toscotec and Celupaper did together throughout the entire project in order to meet our start-up target. PM3 is a very efficient line, running at an optimum production of 50 tons/day. It is a very reliable machine with easy operation. This allows us to always be one-step ahead in terms of routine preventive actions and ensure continuous operations. In terms of consumption, right after start-up, we experienced first-hand that this new technology truly made us take a quantitative leap in terms of energy efficiency. We are very satisfied with PM3 consumption figures and are happy to see that our energy efficiency ratios are similar to those of European paper mills, which was unthinkable for us at the beginning of the project. PM3 overall power consumption, including the stock preparation, effluents, auxiliaries and the paper machine, is about 600 kWh/tonpaper and the specific thermal consumption is below 240 m3/tonpaper.
What can you tell us about the quality of the product you are producing? How have the products been received in the market?
M. L. Speranza: The products are premium quality and perfectly in line with the standards that we set for this expansion phase. When you have good formation and high quality on the parent roll, the processes that follow simply enhance these characteristics. We got an excellent response from our business partners and customers, as they continue to choose our products.
Let's talk about your second Toscotec's machine: PM4 in 2018. What motivated your choice in this case?
M. L. Speranza: there were three driving factors leading to the installation of PM4. First, the excellent results obtained on PM3 performance and end product quality; second, easy machine operation and third, the technical support provided by Toscotec in the post start-up phase, during which we fine-tuned the entire production line and achieved the performance guarantees. In brief, we had a very good partnership and efficient communications between our technical teams. Under these conditions, Toscotec suggested that we install a MODULO-PLUS machine and we agreed. To us, Toscotec is a supplier who is committed to our business objectives and who truly understands our needs, to the extent that they develop custom-made technical solutions that fit our market.
How do you assess PM4 performance and efficiency after one year and a half? What about consumptions?
M. L. Speranza: Again, I must say that the operating results are very satisfactory, because we obtained sellable tissue very quickly after start-up. The experience gained on PM3 allowed us to improve the layout of this new production line. This also made operating and doing maintenance on the machine easier for our staff, thereby increasing efficiency. In fact, on this project, we  built a service channel that runs underneath the entire length of PM4. This tunnel ensures clean and simple installation of electrical components and other services and easy maintenance access. This was a key upgrade for us. Just like PM3, the specific energy consumptions (per ton of paper) are very good. Product quality remained very high even if we changed our production matrix. Our customers appreciated this and continued to choose our products. As a result, we were able to go ahead with our investment plans even in such a difficult time for our country.
About your third Toscotec-supplied complete tissue line, PM5: why did you decide to use cogeneration? Were you satisfied with Toscotec's design of its integration with the machine air system?
M. L. Speranza: We looked at industrial energy supply in Europe and the advances in cogeneration, including some case histories of our sector. Then, we analysed the prospects of energy supply for paper production in Argentina. We realized that we had the opportunity of increasing our production efficiency and competitive edge. Thanks to the progress made in gas generation and considering the increase of the electricity price, we could take advantage of these opportunities and reduce our production cost. In order to develop PM5 cogeneration integration system, Toscotec and Celupaper strengthened the teamwork and efficient communications that had always characterized their relationship. Toscotec's design for the integration of the cogeneration plant with the drying system clearly proves the joint engineering effort of two companies focused on a common objective. In addition to Toscotec, several suppliers participated in the cogeneration project, in particular EIL Energy.
Toscotec has been your tissue machine supplier for over six consecutive years, on four different projects. How would you describe this cooperation?
M. L. Speranza: Toscotec understands our needs and trusts our knowledge and experience of the Latin American market, which translates into specific requirements for each machine on each project we do. We value the path we have walked together and the growth we have achieved. Toscotec is a key industrial partner for the success of our business and we count on them for our future projects.