ABB launches online system for controlling freeness in pulp mixtures
ABB has launched L&W Freeness Online, a reliable, repeatable and cost-effective online system for measuring, monitoring and controlling key quality variables - Canadian Standard Freeness (CSF) and Schopper-Riegler (SR) - in paper stock preparation.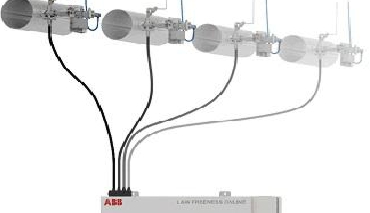 This helps pulp and paper customers to save production costs by reducing energy consumption through elimination of over-refining, and to improve quality by generating uniform pulp furnish for the paper, board or tissue machines.
L&W Freeness Online solves the problem of inconsistent and inaccurate manually-measured results with an automatic and complete measurement cycle, reporting results that are compensated for consistency and temperature, with measurement results that approach laboratory standards.
The system also allows for multiple sampling points with a single instrument, reducing initial investment cost and ongoing maintenance costs.
"Now we can offer a robust and responsive CSF/SR measurement online, which gives our customers an easy way to pinpoint and follow trends on pulp quality while its being made, and at the same time helps them to reduce refining energy," says Anna Schärman, Global Product Manager, ABB Pulp & Paper products.