Benefits of regular and correctly timed maintenance are obvious. When properly maintained, the operational efficiency of the vacuum system is kept at an optimum level and unexpected shutdowns are avoided. It is important to service also the auxiliary equipment. In papermaking process, providing vacuum is an essential requirement. Producing vacuum is always a complex and cost-intensive process. The cost of energy used by a vacuum system over its lifetime exceeds its purchase price many times over. This means that working at the optimum settings of a vacuum system is one of the most important economic factors in mill operation. If left untouched over long periods, the availability and efficiency of a system will decrease and operating costs will inevitably increase.
Extend service life and reach the highest performance of liquid ring pumps
To operate on the optimum level, a Nash vacuum pump needs a good installation (with a pre-separator), clean, cold operating water and no chemicals in the sucked air or in the water. In these conditions the pump needs some fresh grease for the bearings every 6 months. The service life of the pump bearings is around 100,000 hours, which is 10-12 years. Nash pumps can have a lifespan of 30 to 50 years in correct conditions. Having the equipment checked regularly is crucial to maintaining perfect efficiency and optimizing energy consumption. Pump cleaning is an essential, and often overlooked, method of ensuring performance and efficiency.
We offer a complete range of inspections, maintenance and repair services that can be done either on site or at Nash Service Centers.
In the Pump Exchange Program, an existing pump can be exchanged with an overhauled one from our pump pool. This will allow the mill to keep operation running.
Secure maximum efficiency and stable operation of turbo blowers
RunEco EP Turbo Blowers are economical to own and operate. But as with any other equipment, to assure trouble-free operation and long life regular maintenance is recommended. The impeller can become dirty and cause an imbalance. Dirty impeller will also reduce turbo blower efficiency. Basic maintenance requirements for EP Turbo Blowers are bearing unit exchange and washing of the impellers every 18-24 months. In addition oil and oil filters should be changed every four months. Regular washing of EcoDrop water separator lamellas and cooling air filter replacement are recommended. Runtech provides different service models, ranging from basic bearing unit exchange to predictive maintenance, including measurement of bearing vibration spectra.
An extended maintenance package contains all the key parts and checks needed to keep the Turbo Blowers in perfect operating condition. It can be conducted during a two-day shutdown. Runtech provides a complete report and spare part recommendations. After extended maintenance we recommend standard maintenance in 18 months' intervals and extended maintenance in every 5-7 years.
Making life better with Service Agreement
Regular, planned servicing will not only provide peace of mind, but it will help you with cost management and improve the efficiency of your vacuum system. Tailored service agreements for both vacuum pumps and blowers are designed to meet your specific needs and offer access to our full range of services.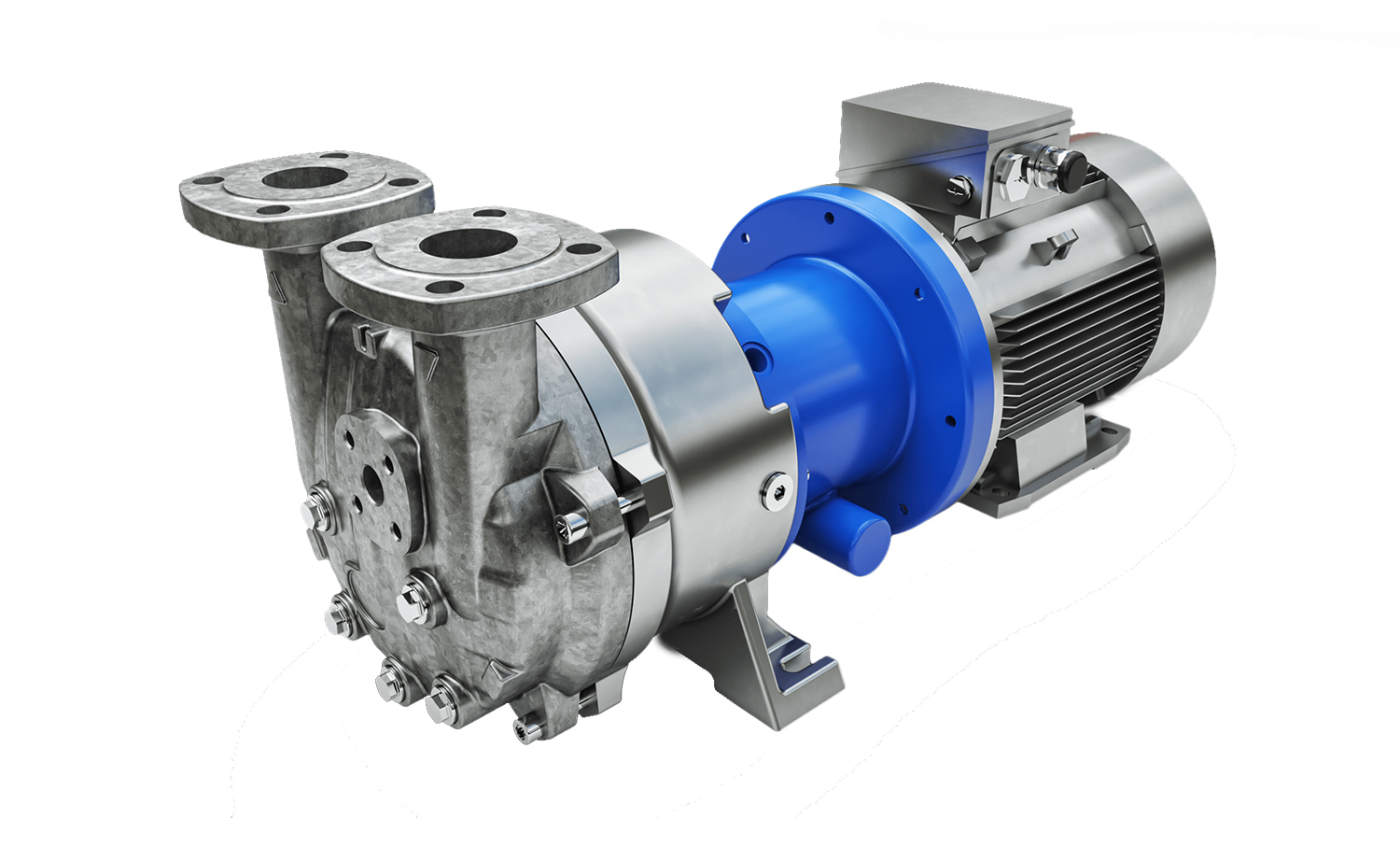 End of life?
When the vacuum pump or blower reaches end of life, units can be replaced with new ones or be upgraded into latest or different model, depending on the process requirements. In some cases, a complete rebuild is needed to gain better energy efficiency or cut down water consumption. With the experience of thousands of vacuum system audits and dewatering studies at paper mills, we are able to benchmark the effectiveness of existing vacuum systems, dewatering equipment, suction elements, fabrics and felts. These pieces of information come together in a, often stepwise, rebuild and upgrade plan that will result in minimized operational expense coupled with production increase. As the only company globally we can offer both liquid ring and dry turbo blower technology as well as doctors and save alls or a combination of these. With this unique portfolio we can always find a perfect fit for customer's demands, needs and budget.
Over 100 years of experience with Vacuum Systems
As the original innovators in liquid ring technology, Nash has over a century of experience of experience of designing, manufacturing and working with vacuum pump and compressor systems. Runtech story dates back to 1989, when the company started paper machine optimization services. Today more than 850 Turbo Blowers have been delivered globally. This experience and expertise allows us to work with our customers, to help them get the most out of their vacuum pumps, blowers and systems; and ensure that they achieve both their operational and process goals.
Engineered solutions for pulp and paper industry worldwide