Dear Reader of TissueMAG,
the purpose of this article is to introduce to you our group of companies and our capability to support our customers with their everyday needs and development plans. A considerable part of this paper will then cover the skills MARE has developed regarding dry and wet strength management in tissue making.
Our headquarters are located in Ossona, Milan area, where every year we make available for our customers about 220.000 tons of functional aids such as akd and rosin sizing agents, calcium stearate, polyacrilates, PAC and, specific for tissue making, MARESIN wet strength resin and MARECOAT yankee coating agents.
Our production site in Veneri, Tuscany (MARE DYNAMICS) produces and supplies about 10.000 tons of specialty chemicals (full yankee coating programs, dry and wet strength management, softeners, wire and felt passivation and cleaning, process and waste water and sludge treatment, deposit control, antifoam, boilout and machine frame cleaning, boiler chemicals) yearly, with an average stock of 500 tons of chemicals, allowing one of the shortest lead times on the local market, and a workshop equipped with state-of-the-art makedown and dosing equipments.
The italian sites, together with our subsidiaries in Austria, producing carboxymethylcellulose, in Germany, producing ASA sizing aid, and all the other ones located in France, Spain, UK, Scandinavian areas and Poland can support all our customers over the EMEA region.
Our employees, in their effort to improve existing applications and provide new solutions, have generated an unique combination of expertise, capabilities and chemical programs for several applications in which dry and wet strength tensile strength management of tissue paper plays a major role.
Dear Reader, as you perfectly know, tensile strength management is a strategic factor in tissue making, impacting important marketing, cost and productivity aspects of your company. In this very moment MARE technical personnel can provide you with all the possible solutions existing on the market for mechanical properties control, going from, of course, wet strength resin, which is our core business, through anionic cofactors such as carboxymethylcellulose (NIKLACELL), polymeric resin fixative and temporary wet strength (MAREBOND) and anionic starch down to our high yield concentrated Cellulase enzyme products (MAREZYME). Our technical staff is prepared and equipped to select the chemical program which best suits your needs and process features and to support you with on-site assistance and a proper equipment, when needed, to apply the selected additives.
Tensile strength management is a strategic factor in tissue making
The number of successful trials we have performed and applications we have consolidated is now relevant and allow us to advocate our proposals with detailed and significant case histories, a part of those you will find described in the following lines.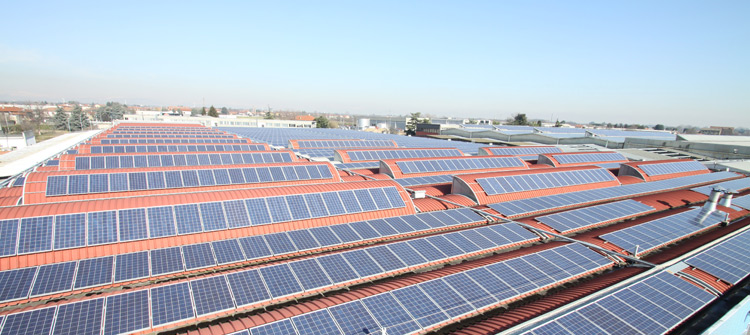 Case History 1
MAREZYME 2135 enzymatic Cellulase aid was applied on Crescent Former Machine while producing 18 gsm kitchen towel from virgin pulp at 1550 m/min yankee speed. The product was applied 0,01% on both softwood and hardwood pulper. Once MAREZYME action was developed, it was possible to change the paper recipe from 70/30 hardwood/ softwood to 70/20/10 hardwood/converting rejects/softwood, reduce cationic starch dosage from 6 kg/ton to 3 kg/ton, reduce average refining energy by 12%. The only drawback was an increase of MARESIN dosage by 10%. Return on investment was definitely huge.
Case History 2
MAREBOND B 1000 anionic cofactor was applied 0,13%-0,15% on a Crescent Former machine while producing various ws grades from virgin pulp at 1550-1600 m/min yankee speed. As a result an increase in 35%-40% of wet tensile strength in both machine and cross direction was obtained, resulting in a reduction of 25%-35% in the dosage of wet strength resin. Dry tensile increased by 15-20% in both directions of the tissue sheet, allowing a decrease between 10% and 20% of the refining energy and, in one case, the increase of +30 m/min of the yankee speed.
Case History 3
MARECOAT DS 02 cationic starch was applied 0,6% in the machine chests of a Crescent Former tissue machine, equipped with two refiners in sequence on the softwood line, while producing toilet paper 16,5 gsm from virgin pulp. Dry tensile boosted +60% over target, then one of the two refiners was switched off obtaining tissue paper with the same tensile properties obtained in normal conditions with two refiners on. The mill exploited this result to improve the dispersibility of toilet paper.
Case History 4
NIKLACELL P 70 UC carboxymethylcellulose and MARECOAT DS 02 cationic starch were applied, respectively 0,2% in the pulper and 0,6% in the machine chest, on a twin wire machine, equipped with one stock preparation refiner and one approach system refiner, producing kitchen towel at 1100 m/min from virgin pulp. An increase in tensile strength of +30% in both testing directions was observed and exploited to switch off completely the approach system refiner. Refining energy went then down by 50%, hoods temperature was decreased by 120°C while maintaining tissue tensile, moisture and machine speed.