ANDRITZ to perform twin wire press retrofit at Winstone Pulp International based on easy replacement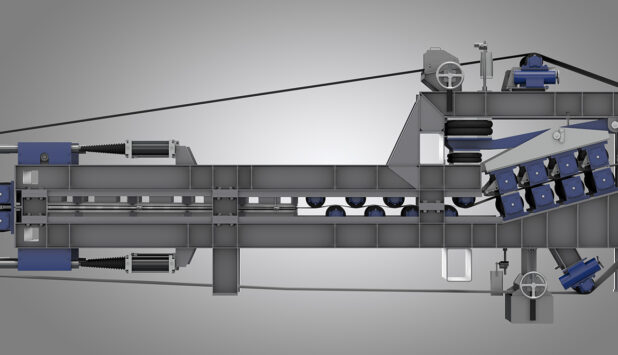 ANDRITZ has received an order from Winstone Pulp International Ltd. (WPI) to perform a comprehensive twin wire press retrofit at their Karioi pulp mill in New Zealand. The ANDRITZ approach is tailor-made to minimize the effort and time involved.
Their current ANDRITZ twin wire press with a working width of 2m has been in operation since the mill opened in 1978. To improve the machine's performance, reliability, and safety, ANDRITZ will replace the machine's carbon steel frame with a stainless-steel frame and modernize further machine components. The retrofit will leave the machine foundations and connections basically untouched. All installed rolls and bearings will be reused, as well as the dewatering boards replaced by ANDRITZ in 2019.
ANDRITZ's customized solution to replace the worn-out machine frame at minimum effort was crucial in the order award. Other criteria were ANDRITZ's technological expertise and the very good experience with ANDRITZ projects in the mill – WPI operates several ANDRITZ twin wire presses.
The scope of supply also comprises:
a new cantilever system for easier and safer wire replacement
a modernized headbox with modified outlet geometry for improved pulp sheet formation
an upgraded drive section
a new wire tensioning
About Winstone Pulp International Ltd.
Winstone Pulp International Ltd., New Zealand is a privately owned subsidiary of the Oregon Group. The company comprises two operational sites, Karioi Pulpmill and Tangiwai Sawmill. The WPI wood processing operations produce a range of timber and pulp products derived from renewable plantations of Radiata pine for both New Zealand and international markets. The Karioi pulp mill produces 220,000 admt of high-yield BCTMP (Bleached Chemical Thermomechanical Pulp).